Herbal Remedies for various Diseases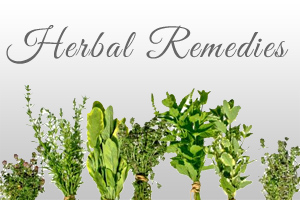 Al Sunnah Hijamah and Herbal Clinic understands the patient problem and gives herbal solution to cure the diseases from its roots.
We share many herbal and Ayurvedic experiences of preventing and effectively treating large number of common , acute and chronic health problems giving successful herbal remedies.
The team of qualified herbal doctors / physicians at Al Sunnah Hijama and Herbal Health Care Clinic heal the problems by using regulated diet plans and other healthy lifestyles, supported with remedies and treatments, that are safe effective and within your budget. All the remedies are natural plant based products.
We provide both Ayurvedic and Unani Medicines which has its roots in antiquity and has been practiced in India for more than 3000 years.
We have some proven remedies which can cure hyper pigmentation around the neck, on upper chest, back and face. We have well proven and exceptional remedies for pimples, scars, whiteheads and dark shades around the eyes.
We also treat many chronic diseases such as Hypertension, Cholesterol, Acidity, Asthma, sinusitis, allergies, piles, Kidney Stones and many Sexual related disorders.
Please check the
Benefits of Herbs
to know more about the Herbal Remedies.
Also Read
Testimonials
of some of our patients who were cured by us.
We take walk-ins on a first come, first serve basis. Appointments are accepted on weekends only for faster service.
Significant Improvement in Skin Complexion and Lively Glow From Top to Toes.
People born dark can also become fair and glowing
People already fair can become very fair and glowing
People can become significantly fairer and glowing than what they are now
Definite cure for hyperpigmentation on face, neck, upper chest, upper back etc.
Complete cure for dark shades around eyes
Cure for Acne, pimples, white heads, black heads, pimple and scars
Modern chronic diseases that holistic herbal medicine can permanently cure Permanent Cure within One Year, Absolutely No Side Effects
Dandruff and Hair fall
Heart Diseases
High blood pressure and High cholesterol
Pains
Gas, Acidity, Indigestion, Stomach Disorders
Chronic Constipation
Piles
Sinusitis
Asthma
Arthritis
Obesity
Underweight and Under Height
Dental Disorders
Herbal tooth paste
Depression
Gallbladder stones
Kidney stones, infection in kidneys
Fatty liver
Prostate Enlargement
Menstrual Problems
Vaginal infections
Polycystic ovaries disease (PCOD)
Click to Read More about
Herbal Remedies(Medicine) Benefits
and
Frequently asked questions
.